Cedar Crest - Staining and Collection of Touch DNA
Research Preview - This project is based on the principle that downstream DNA typing results are greatly influenced by the initial collection of a sample. The low copy number nature of touch DNA samples makes it highly important to ensure that a meaningful sample is collected. There are two important steps: knowing where to sample and using the correct sampling method for the scenario.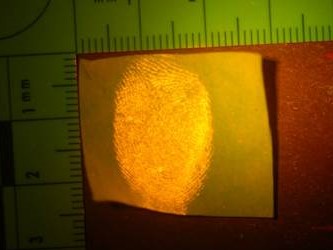 The research was broken into two studies. The first was evaluating the utility of Nile Red as an ALS lipid stain to better locate touch DNA material. The second study was a comparison of collection methods being applied to the identified areas of interest. Five collection methods were studied including double swabbing, taping, scraping, cutting and the M-Vac®.

Initial testing indicated that higher levels of DNA were obtained from samples sprayed with Nile Red. The second phase of the research was the comparison of the different collection methods following the lipid staining. They found that the M-Vac® produced the highest yield of profiles, with 40 out of 48 samples yielding a full profile. The next best was the double swabbing method where 22 out of 48 samples yielded full profiles. Further detail and specifics will be release in subsequent publications. For contact information, please click here.
References:
Testing courtesy of Cedar Crest College - Research was conducted independent of M-Vac® Systems, Inc.