Casework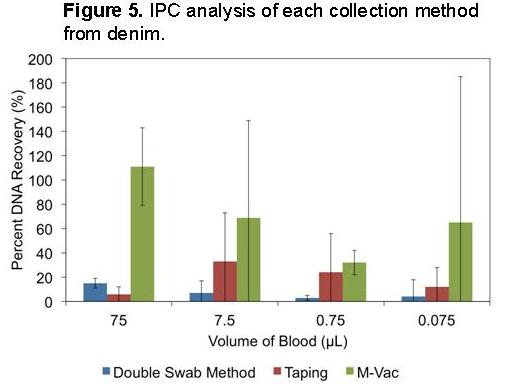 It is great news when a new technology works on the lab bench, but true success is achieved when it works in the real world. Fortunately, the M-Vac® has had success on the bench and in the real world.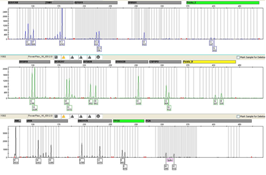 We only share details about cases when they have been adjudicated, discussed in the press with regards to the M-Vac® or "whitewashed" of association. We know that the M-Vac® has successfully collected DNA material from the following evidence items: T-shirt, comforter, pillowcase, bed sheet, panties, pants, pants pockets, blood soaked shirt, brick, rope, socks, sweatshirt, river rock, toy stuffed animal, scarf, ski mask, halter top, zip ties, wig, towel, Molotov cocktail wick, firearm, gun sock, duffle bag and cinder block. Below are a short video of investigators who use the M-Vac® and a number of cases where the M-Vac® was used.
43-Year-Old Clothing - Oldest cold case in Texas county solved after M-Vac® used on preserved evidence.
Lina Geddes - Maidenwater victim - Twenty-four year-old cold case solved when M-Vac® used on knots.
20 Years in a Warehouse - Several old pieces of evidence were pulled from a warehouse and resampled using the M-Vac®, with favorable DNA results.
Washed Ligature - A washed ligature, sampled by the M-Vac®, leads to usable results.
Shell Casings - Shell casings gathered from a murder scene & processed with the Bardole Method lead to identification and conviction of the perpetrator.
Latex Gloves - A pair of latex gloves were sampled and connected to a robbery suspect with a full profile.
Super-Cleaned Van - A full profile obtained from a service van that had been thoroughly cleaned.
Bat Handle -Full profile pulled from a water soaked softball bat handle.
Packing Tape - Full profile collected from packing tape used to bind a victim.
Molotov Cocktail - CODIS match of major profile the M-Vac® obtained from a gas soaked, unburned Molotov cocktail wick.
Case Strengthened - DNA collected from fabric in a rape case matches the suspect.
Justice After 39 Years - Sampling of a scarf and halter top yields the perpetrator's DNA 39 years after the murder.
Consistent Match - M-Vac® sampling of personal items yield DNA results that change the course of the case.
Bed Sheet - The DNA profile of the perpetrator is collected from a bed sheet used in an attempted arson.
Y-STR - Blood Soaked Item - A full and clean profile was obtained from the collection from a blood soaked item.
River Rock – The M-Vac® collects a full profile from a rock used in a homicide 18 years earlier.
Rope – Conclusive mixture with major and minor profiles where major profile is uploaded into CODIS.
Bedding – An adjudicated case with full profiles when traditional methods had only produced inconclusive partials.

Restraints – Conclusive mixture with a major and two minor profiles moves case forward.

Brick - Conclusive mixture of the victim and perpetrator profiles where the Chinese database match led to the conclusion of the case.
Articles of Clothing – A cold case where the M-Vac® yielded positive results in challenging circumstances.

Hoodie Sweatshirt – Major and minor profiles when traditional methods yielded an inconclusive mixture.

Water Soaked Clothing – Touch DNA from a victim that had been in the water for 8-10 hours.