A Cigarette Butt and a Housecoat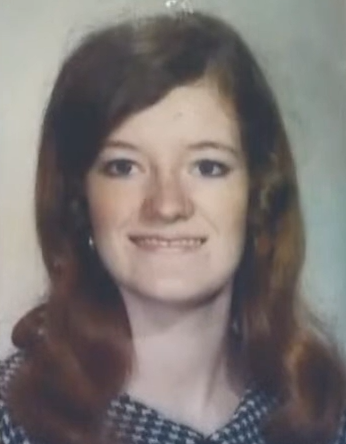 Quick Facts:
Rita Curran, age 24, was sexually assaulted and murdered July 1971.
Evidence, including a cigarette butt and a housecoat, was collected and preserved in such a way that DNA testing could be run on it many years later.
The cigarette butt was analyzed in 2014, a male profile was obtained. Later genetic analysis pointed to William DeRoos.
The housecoat was sent to DNA Labs in 2021, where the M-Vac® was used along the front where the perpetrator would have handled it to rip it open. One of the profiles obtained matched William DeRoos, which indicated he was the actual attacker.
Story Synopsis:
Rita Curran grew up in a typical Catholic American home in Burlington, Vermont. She lived at home clear through her college years. She was 24 and a well loved 2nd grade teacher in a local school. She had just moved out on her own in July of 1971, and then two weeks later, she was murdered in her own apartment, with her body being found late at night by her roommates. She had come home late in the evening from a singing practice. Her roommates went out, and she was home alone. As was common at the time in small towns, the doors were left unlocked. Her roommates returned home a little over an hour later, chatted for awhile, and then finally one walked to the bedroom where she discovered Rita's body. She had been beaten, sexually assaulted and strangled. Case workers at the time carefully collected evidence from the scene, including a cigarette butt that had been dropped near her body, a housecoat she had been wearing, and other items. Although DNA was not a part of forensics work at the time, these items were carefully preserved in such a way that years later, they could successfully be tested. The police realized there was only a 70-minute window of opportunity while the roommates were gone and Rita was alone. This didn't help them find a viable suspect at the time though. The local police worked the case diligently over the years, but their efforts never came to fruition.
Now meet William DeRoos. The young man was living in San Francisco and met a young woman named Michelle. They started making plans for a life together and moved to Burlington, Vermont, where she had family. They moved into the third-floor apartment of a converted house on Baker Street. At about the same time that Rita moved in to another apartment downstairs in the same building, William and Michelle were married. The night Rita was killed, William and Michelle had an argument and William went out for a walk to clear his head. The next morning, when police informed them of the murder and asked what they knew, they both said they knew nothing, they had heard nothing, and that they had been home together all night. When the police left, William reiterated to Michele that it was important that she not tell the police that he had left the apartment because he had a previous criminal record and they might suspect him of being involved. Soon after this time, their plans for life together apparently changed and William moved to Thailand and became a Buddhist monk for several years. Michelle visited him there once, and the marriage soon ended in divorce. William later moved back to San Francisco and was found dead of a drug overdose in a hotel room in 1986.
Now going back to the casework, when DNA sampling became common, in 2014 the Burlington Police Department sent the cigarette butt to the Office of the Chief Medical Examiner in New York City for DNA processing. They got a male profile and it was put into CODIS, but they never got a hit. Finally, the department formed a dedicated team in 2019 to solve this case. They sent the evidence from the cigarette butt to Parabon, a genetic genealogy company. The family tree they came up with from the DNA given them strongly pointed to William DeRoos from both sides of his family. This led to the police going back to Michelle DeRoos, William's new bride at the time (now known by another name.) In this latest interview, she was much more forthcoming about the events of that night long ago, and admitted that William had actually left the apartment right during the window of opportunity. That information, along with it being his DNA on the cigarette butt, pointed to William being in Rita's apartment that night. And finally, part of their renewed efforts included sending certain evidence items, including the housecoat, to a specialized lab, DNA Labs International, for reexamination. The lab used the M-Vac® on the housecoat, focusing particularly on the area that was gripped by the perpetrator when it was ripped open, popping off the buttons. The M-Vac® collected touch DNA and, once processed, they found a mixture of four people, one of whom was male. They determined that two of the profiles belonged to William DeRoos and Rita herself. This meant William didn't just happen to sometime leave a cigarette butt in her room, it tied him to being her attacker because it was his hands that ripped open her housecoat.
Although the man cannot be tried, at least the family, the police department, and the community who were all so affected by the case can know the truth and put the case to rest.
If you have questions, please Contact Us.
Sources:
Burlington, Vermont, Police Department Press Conference