No Hands. No Teeth. No Body.
On May 18, 1976, the body of an older female was discovered in Session's Creek in Grand Bay, Alabama. There was a gunshot wound at the back of her head. Unfortunately, the woman's teeth were gone and her hands had been mutilated. With so little physical evidence to go on, the case quickly went cold.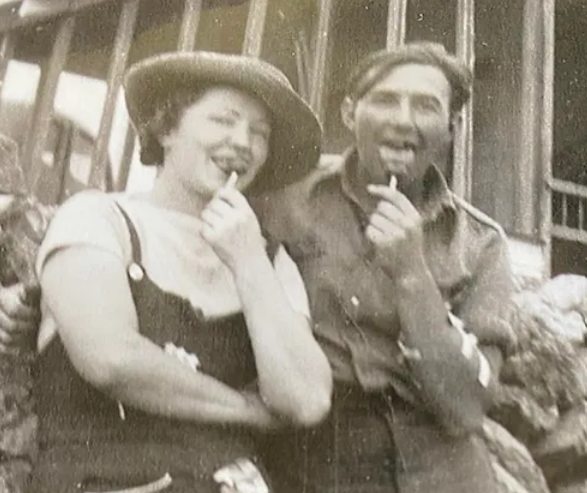 Part of Mobile County Sheriff's Sergeant J.T. Thornton's job was to review cold cases. He had looked at this case several times over the years. Another body had been found in the area which had been killed and left in a similar manner, without hands. That body belonged to the mother of Henderson James Williams, who was convicted of killing her. Sgt. Thornton suspected that this man had also killed their Jane Doe.

Many years later, in 2021, the Mobile County Sheriff's Office initiated a push to solve this cold case. Sgt. Thornton did more searching of old properties, and Olivia McCarter, a genetic genealogist with Moxxy Forensic Investigations, also started working the case. An early step they took was to try to find where the body had ended up. Unfortunately, they discovered it had been cremated in 1979. They were devastated. No prints, no dentals, no body. How were they supposed to find any DNA to help their investigation? Fortunately, Sgt. Thornton's searching proved fruitful - he found an old dental mold for the case. It was strange it had been taken, since the body had no teeth at the time of discovery, but there it was.

In December of 2022, they sent the mold to Intermountain Forensics Lab in Utah, where the M-Vac™ was used on it. Success! Not only did they find enough DNA to proceed with testing, but there was only one person's DNA present. It was an uncontaminated sample even after all those years. They ran the sample through a genetic genealogy site, and after 47 years of not knowing, they found Jane Doe's true identity: Ada Elizabeth Fritz. Further searching helped them find a nephew of Ada's, who provided a sample that confirmed her identity. He was also able to identify her from a photo.

In piecing Ada's backstory together, she was born in Sheridan, Wyoming, in 1914. She married twice, and as the second marriage began to fail, she left the state and ended up in Alabama. It is known that she crossed paths with Henderson James Williams. Not much is known after that. No one ever filed a missing persons report on her, which was one of the complications of solving the case.
Sources:
Fox10TV.com, Mobile, Alabama